Check out our most popular suit options from our every expanding collection and choose the one that best matches your style. Whether you are updating your office wardrobe, planning your wedding or dressing for your debs, you are sure to find it here.
Using the latest technology, our virtual appointments offer a curated shopping experience with our Suiting Specialists from the comfort of your own home.
Revolutionary Camera
Using the latest camera technology you will be guided through our collections in-store as you choose your ideal suit. Our cameras can zoom in on every detail so nothing will be missed.
Experienced Staff
You will experience award winning service from our team of suiting specialists, who can advise the best options to suit your needs from within our collections.
Book Your Appointment
Click below to book your virtual appointment today.
Follow us on
Facebook
Instagram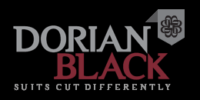 Isidro Cobo
I am very glad to have bought my wedding suit at Dorian Black. Frank assisted my girlfriend and I with kindness, no rush and attention to the detail. Not only regarding the best matching complements, but choosing also the most suitable fabric for the time of the year and location. The alterations were also completed on time. I thank the friend who suggested me Dorian Black and I will recommend them, too! Thanks again, Frank!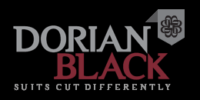 Paul Ryan
These guys are top class. Sorted 8 suits for my wedding and we didn't encounter one issue. Phenomenal attention to detail and can't recommend them enough. We mostly dealt with Thomas and I can honestly say he is unbelievable at his job.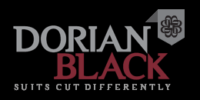 Pawl J
Do you know when you walk into a place and you instantly know that the staff know their stuff and you being looked after properly and it's not rushed but your not being held up either? Well this is one of those places! I'm a heavy set fellow and the suit fitted perfectly, Thomas knew exactly what was needed, helpful advise, efficient service and not overpriced. Highly recommended, I will definitely be back


We are working behind the scenes & available for virtual appointments for general enquiries as well as Weddings, Communions & Confirmations, Monday to Saturday. To book your virtual appointment please click below.
For Funeral suits, and any urgent requirements please click below:
or call us on +353 (1) 8416144
Monday
10:00 AM - 6:00 PM
Tuesday
10:00 AM - 6:00 PM
Wednesday
10:00 AM - 6:00 PM
Thursday
10:00 AM - 7:00 PM
Friday
10:00 AM - 6:00 PM
Saturday
9:00 AM - 6:00 PM